William H. Mortensen Hall Seating Chart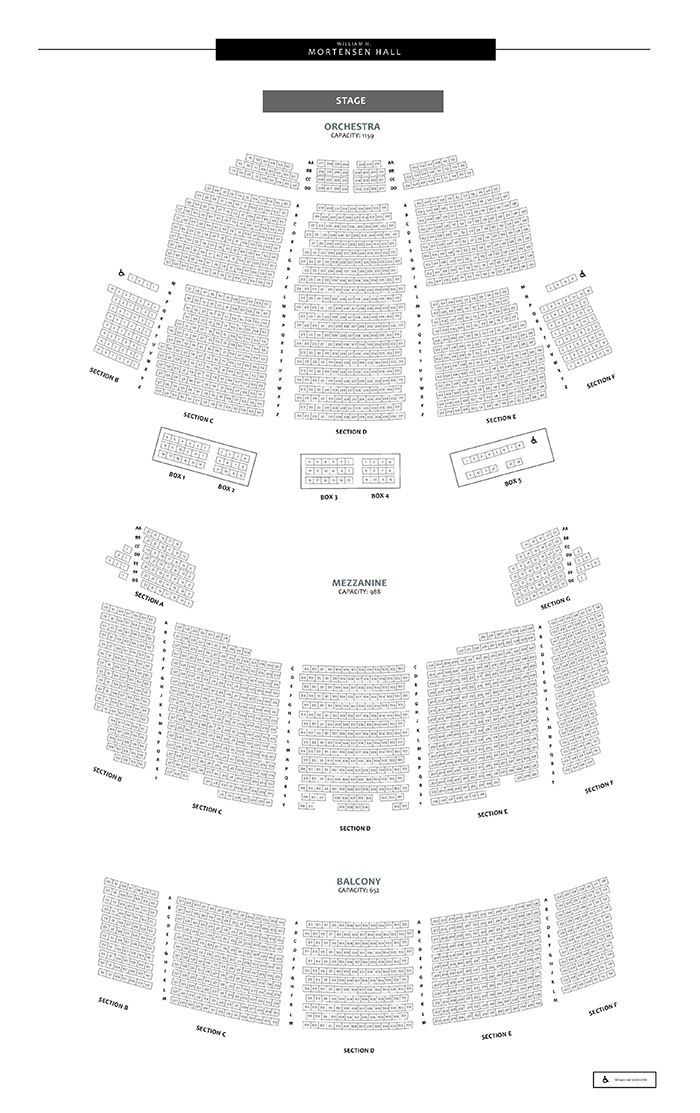 William H. Mortensen Hall events are reserved seating events taking place in a theater seating format. Every chair has excellent sightlines to the show and are cushioned to offer the most comfortable viewing experience possible. And the 2,799 seats are divided among multiple levels as indicated by the seating chart.
There are ADA-approved accessibility seats available on the Orchestra level only. And these seats are offered on a first-come first-served basis. So if you require ADA seating and companion seating, it's best to order your tickets early so you have the most options.
If you require ADA-approved accommodations or emergency ADA-assistance, then please be sure to contact the venue as soon as possible. You may contact the venue at 860.987.5900.
NOTE: The above seating map can be subject to change. This depends on the type of event. Always check the seating map when selecting your tickets for each individual event.
Grab your tickets today and reserve your desired seats! View the William H. Mortensen Hall schedule to see all the upcoming events.
To read more about the ticket and refund policies, check out the ticket information page.