William H. Mortensen Hall Information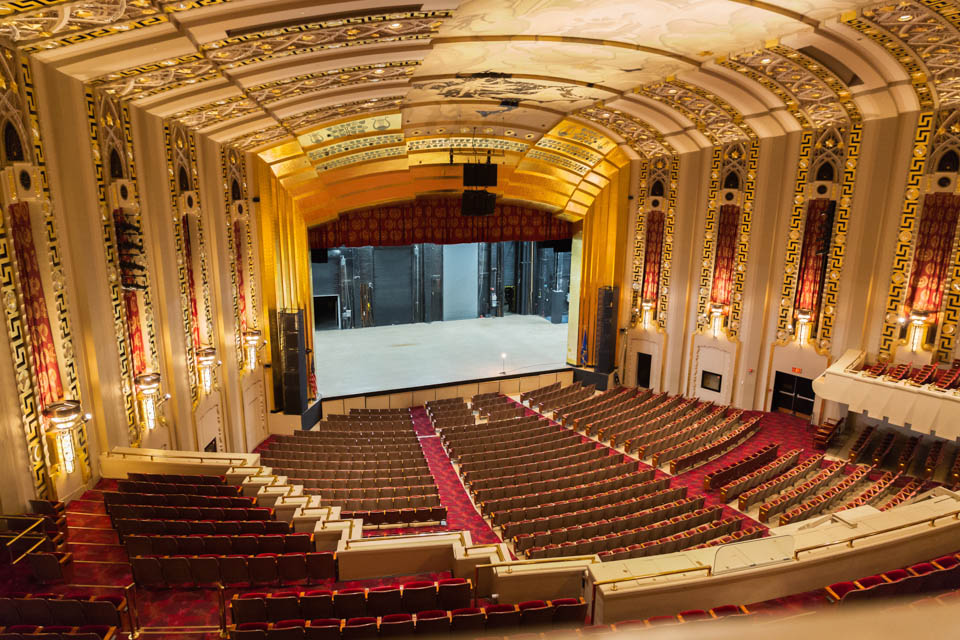 William H. Mortensen Hall was originally a theater building that could seat 2,800 guests. It was designed by the architectural firm of Corbett, Harrison, and MacMurray, who were also the designers of New York's Radio City Music Hall. The original design featured a Georgian Revival exterior complimented by a rich Art Deco interior.
The cornerstone of the building was laid on October 16, 1928 at the corner of Capitol Avenue and Trinity Street along with a sealed copper box. This box contained a 1928 Hartford City Directory, issues of the Hartford Courant and Hartford Times, writings of Horace Bushnell, a record of the Constitution and By-Laws of the Memorial, a copy of the CT General Statutes and samples of U.S. currency. This original building was a monumental feat that cost roughly $2.8 million to build and was completed about $110,000 under budget.
Details about the Design
Mary Seaverns (Horace Bushnell's Grand-daughter), stated that the outside of the venue was designed to reflect her grandfather's personal conservatism while the interior reflected his modern theology.
Where the name came from
It was named in honor of William H. Mortensen, a Hartford native who had aspired to be an insurance executive.Mortensen was selected at the age of 24 to be the eyes and ears of the Bushnell Board. And later he became Managing Director at the young age of 25, where he remained for 40 years of exceptional service. In addition, Mortensen was Mayor of Hartford from 1943-45.
Special Features
Mortensen Hall has many special features including:
Drama: The largest hand-painted ceiling mural of its type in the United States. This mural is suspended from the Hall's roof by numerous metal supports..
Austin Organ: This organ is a 5,600 pipe Austin Organ. Manufactured by the Austin Organ Company of Hartford in 1929 at a cost of $45,000.
For more information on the William H. Mortensen Hall at The Bushnell see the pages below:
William H. Mortensen Hall Parking:
Read parking information and directions for the William H. Mortensen Hall.
Ticket Policies:
Read ticket policies, ticket verification and refund policies.
William H. Mortensen Hall Seating Chart:
View the William H. Mortensen Hall at The Bushnell seating map and read related seating information.