William H. Mortensen Hall | Hartford, Connecticut
Inspired by the groundbreaking Alanis Morissette record, Jagged Little Pill is becoming one of the most talked about events on Broadway! Alanis Morissette fans were waiting for the chance to re live to Alanis for her studio work during the 1990s and now the time has come. Through captivating dancers and a live band, the Broadway production is a unique and must-see performance for everyone! Get ready by securing your tickets and heading down for the main night at Mortensen Hall at Bushnell Theatre on Wednesday 10th May 2023!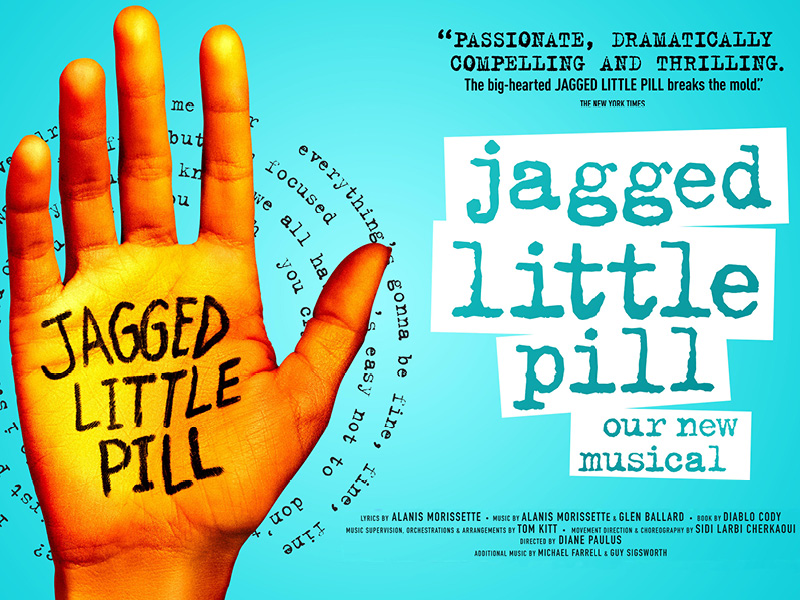 We know theater is fun, but is it also important? Yes, absolutely yes. Good theater can get you to feel something, bring out a special memory, or come up with a solution to something important to you. Just like we jog in the morning, or try to drink more water, nurturing our creative thinking is an important part of self-care. Performing arts can help us develop vital forms of emotional intelligence, and flip our world upside down so we can experience is from a new perspective. No show has been doing this better than the new musical, Jagged Little Pill. Through breathtaking choreography and the pure power of an onstage band, JAGGED LITTLE PILL creates a spellbinding musical experience that lifts its audience from moments of quiet, tender intimacy to true rock 'n' roll release. The result is an electric, fearless look at what it means to be alive in 21st century America and an urgent call for us to come together even as the world pushes us apart. So yes, you can not only be entertained, but you can add theater to your self-care routine. Starting now with Jagged Little Pill in the Mortensen Hall at Bushnell Theatre on Wednesday 10th May 2023.