Mortensen Hall at Bushnell Theatre | Hartford, Connecticut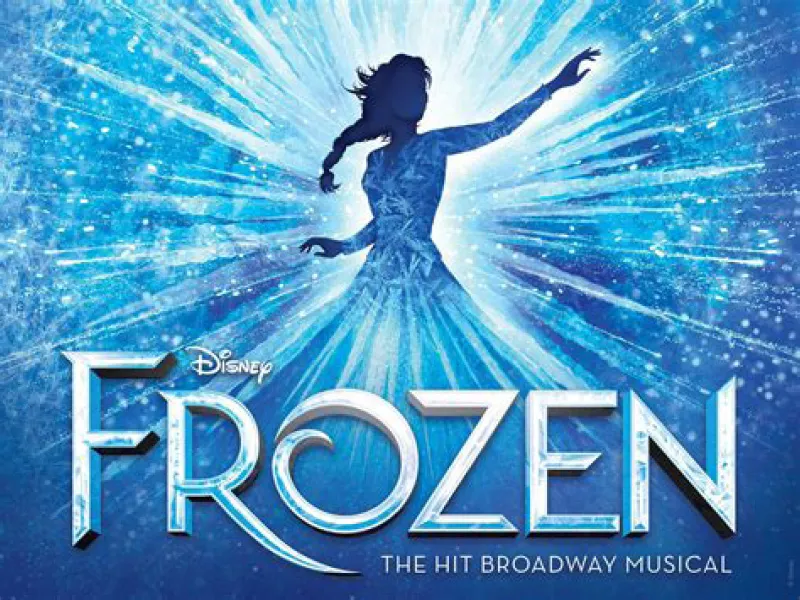 Plunge into a magical winter wonderland unlike any other! FROZEN THE MUSICAL is coming to Hartford, Connecticut, thus brace yourselves! The beloved sisters Anna and Elsa originating in Arendale are prepared to take you on a journey into their frosty realm, while they reunite with each other. Joining them on their adventure will be other loved members of the cast, so get ready for thrilling escapades with Olaf and Sven.
Frozen the Musical is set to enthrall audiences at the Mortensen Hall at Bushnell Theatre on Saturday 17th February 2024. This captivating musical adaptation of the well-loved Disney film Frozen will create timeless moments and win over the hearts of countless. From the youngest members of the family to the adults can enjoy this spectacle, featuring catchy hit songs by Kristen Anderson-Lopez and Robert Lopez. Considered one of the essential shows of this winter, this all-age musical shouldn't be overlooked.
Chase your yearning and secure tickets without delay! Don't wait, for fear that you regret not taking action sooner!
Embark on a journey to meet an charming ensemble of characters you'll want to cuddle forever on Saturday 17th February 2024 at the Mortensen Hall at Bushnell Theatre! Frozen the Musical is coming to life LIVE to delight you with a harmonious retelling of Disney's beloved animated gem.
"With Tony Award-winning director Michael Grandage at the helm, Frozen gains new depth, focusing on heartfelt emotions first. The enduring connection between the sisters becomes the center of attention. Skeptics might just find their hearts thawing." - Entertainment Weekly.
Join Elsa and Anna on their quest to rescue the Kingdom of Arendelle in this captivating Broadway adaptation showcasing the peak of on-stage puppetry, atmospheric scenes, and intricately tailored costumes. With the companionship of Kristoff, the rugged mountain man, Olaf, the jovial snowman, and Sven, the loyal reindeer, you'll experience a celebration of sisterhood, true love, and selflessness in a two-hour spectacle perfect for the whole family!
Be swept away by 12 exclusive Broadway songs ("A Little Bit of You," "True Love," etc.) and 7 iconic hits from the animated movie ("For the First Time in Forever," "Let It Go," etc.) set by spellbinding orchestral arrangements and performed by a cast of top-notch talents. Some of the geniuses behind the Oscar-winning 2013 movie have participated in this magnificent adaptation.
Actor Dominic Dorset reflects on his portrayal of Kristoff as an African American:
"While I may not resemble the movie's Kristoff, it's absolutely fine. That's something theater is embracing now. What's important is to demonstrate that these stories transcend boundaries. Kristoff's story isn't confined to one person of one background. It's a story that could resonate with individuals of all walks of life, regardless of their identity."
Experience the enchanting world of Frozen the Musical on Saturday 17th February 2024 at the Mortensen Hall at Bushnell Theatre, Hartford. Seating is limited, so reserve your place - reserve your tickets today!
ACTS
Act I
"Vuelie"*
"Let the Sun Shine On"
"A Little Bit of You"
"Hidden Folk"
"Do You Want to Build a Snowman?"*
"For the First Time in Forever"
"Hans of the Southern Isles"
"Dangerous to Dream"
"Love Is an Open Door"*
"Reindeer(s) Are Better Than People"*
"What Do You Know About Love?"
"In Summer"
"Hans of the Southern Isles" (reprise)
"Let It Go"*
Act II
"Hygge"
"I Can't Lose You"
"Fixer Upper"*
"Kristoff Lullaby"
"Monster"
"Hans of the Southern Isles" (reprise 2)
"True Love"
"Colder by the Minute"
"Finale: Let It Go" (reprise)